I got up super early this morning and went with my mommy to volunteer at this charity organization that goes through thrift store type stuff and sells it. Not only do I get to help raise money for a children's hospital, but I get first pick of all of the goodies that they are going to sell. Didn't find too much today, a sweater and a knit top, but it was still fun.
I've been listening to Lenka all day and that's why this outfit is so nauseatingly girly. She's ridiculously adorable.
There was about 10 minutes where the lighting on the side of my house actually existed. Except it was in blotchy patches because of weird angles of my fence. So I worked around it. And I sorta like how it came out.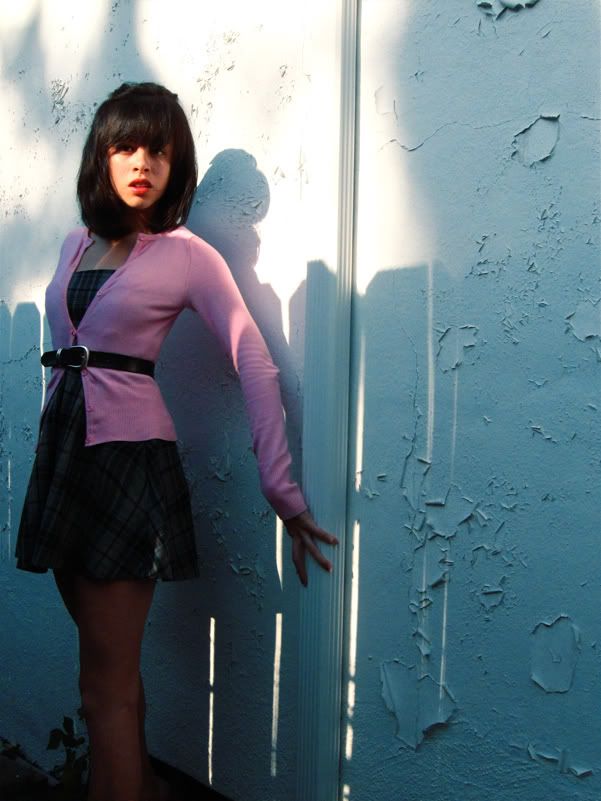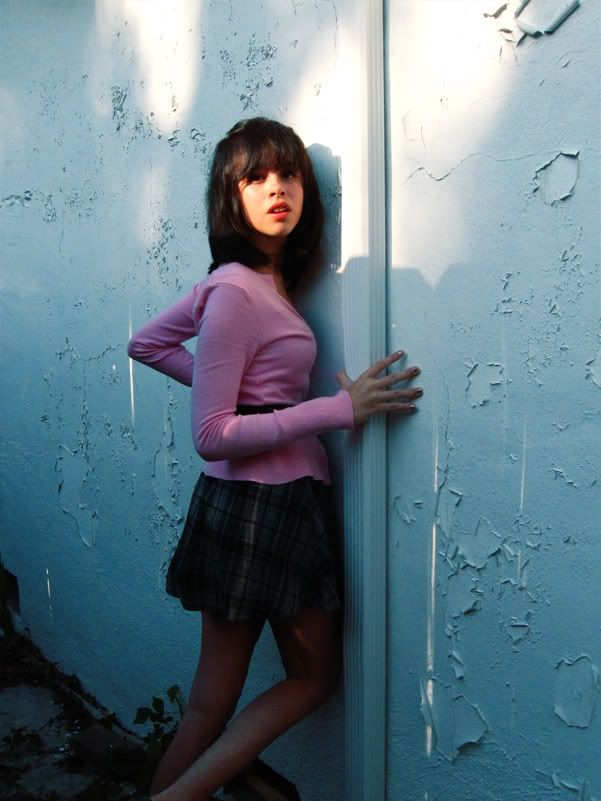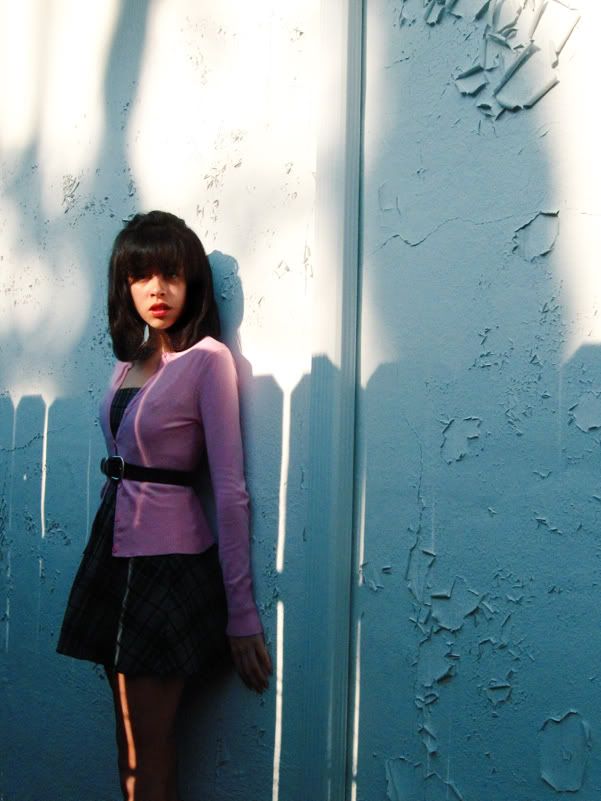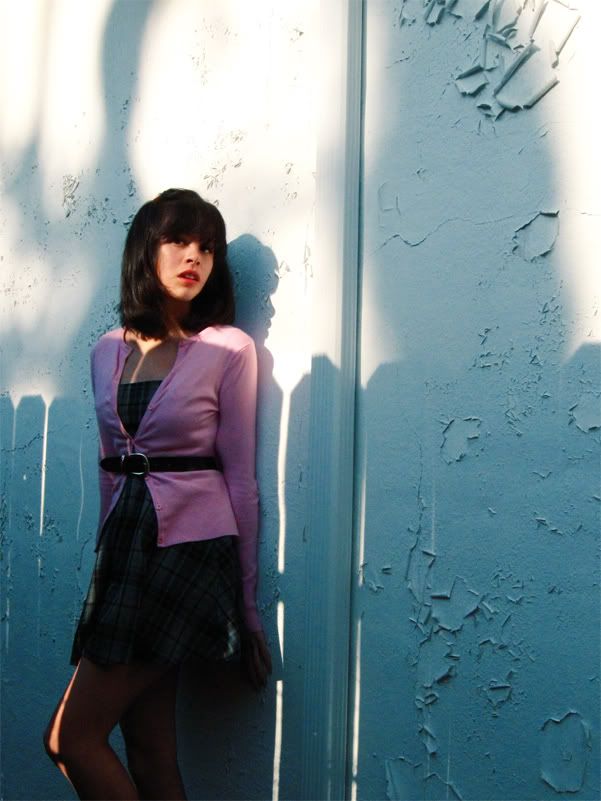 [plaid dress necessary objects, sweater thrifted]