It has been a rollercoaster week. Very lowlike lows and very uppity ups. Things are good now though, very good.
The following pictures are from yesterday and yes I know, I look exhausted. I blame the poor lighting at 5 >< I just finished making the skirt which USED to be an teeshirt that was made out of thick cotton and that I never wore but sorta liked the white text on. So I cut off the sleeves and re-sewed it. I'm a firm believer in DIY.
Much love to everyone who comments, it makes my day!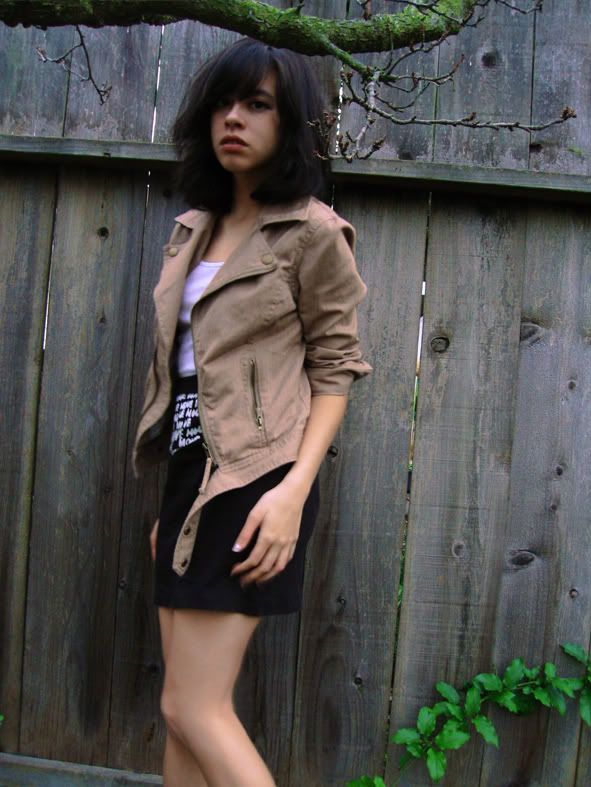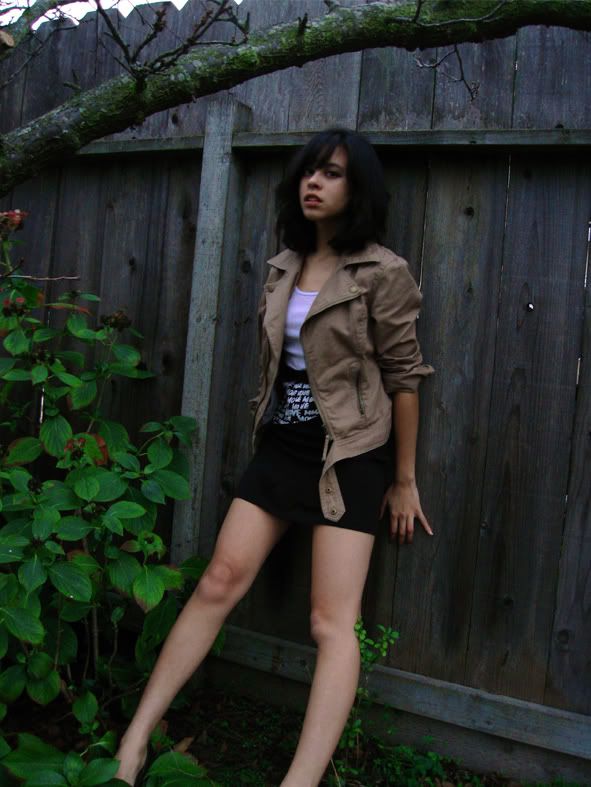 [skirt by anan, wifebeater Charlotte Russe, jacket thrifted]