To those of you who have averted their eyes because of the title, do not worry! The title is a lie! I am fully clothed, well, by my standards. This title is also a lie because my boyfriend does not actually own a T-shirt. Well. Maybe one.
Shredding teeshirts. Basically my new favorite thing. It is scarily addictive and awesome. There is something extremely calming about the repetitive motion of ripping something apart. Everyone should try it.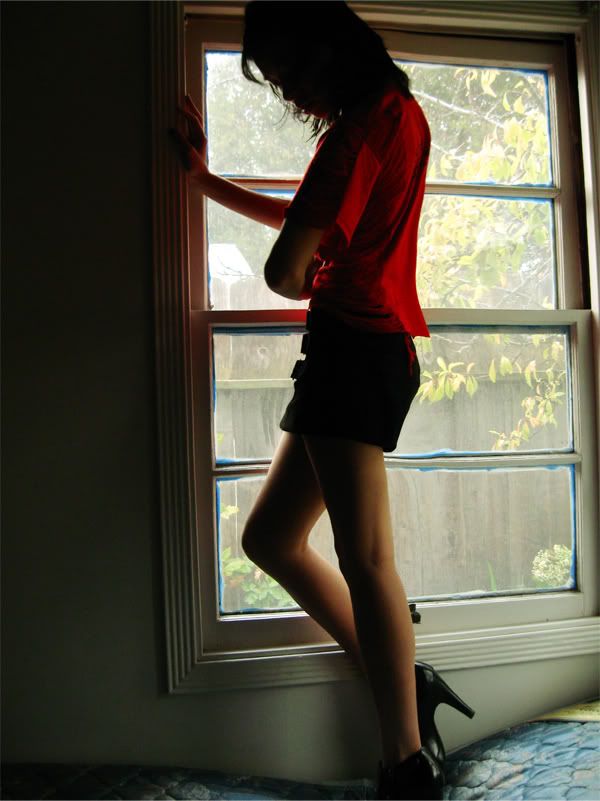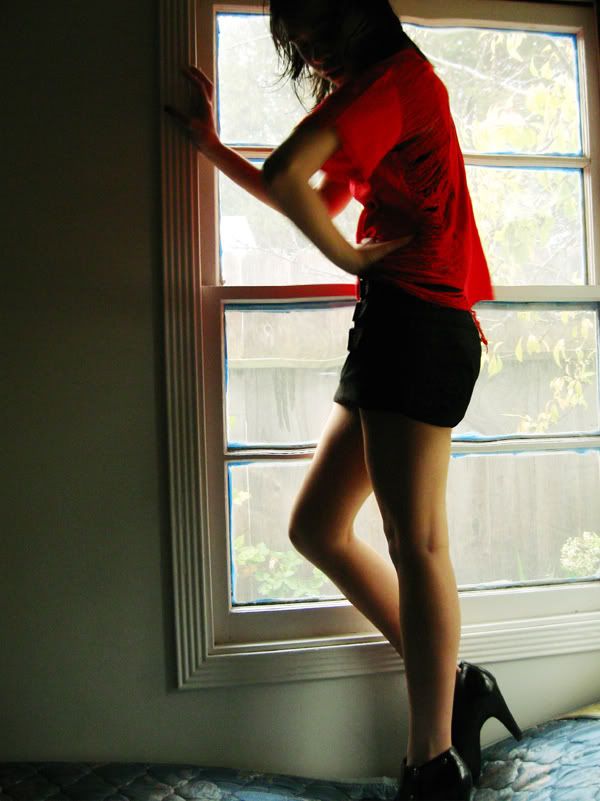 [shirt shredded Hanes, skirt express]
Also because it's a Monday, have some eyecandy. Girls should not be allowed to use their boyfriends as models. Good thing we don't care.