I tend to disgust myself. A lot. Today I basically did every disgustingly girly thing. The most horrible of which was watching Love Actually in a nest of pillows and blankets with newly baked brownies. I may have even cried. Multiple times. Hee.
So the holiday season has officially begun. I usually hate the holidays. Yes yes, I am one of those. I feel like it's all hype and expectations are always so damn high and unreasonable. But I'm sort of actually looking forward to it this year. Probably because of the special television show holiday episodes. Just kidding (probably not). Plus, I have developed a craving for eggnog.
I don't believe in Daylight Savings. It tends to trip me up a lot. So instead of letting it be a source of confusion come November, I use it for my advantage. For example, right now my cellphone may read 7:06.. but because my cellphone is for today, buried under my pillow (although on max volume so I don't end up ignoring calls..) I go by my computer time, which says 8:06. Then, at some point today when I am running out of time for something, whether it be procrastination, or I simply want to watch yet another episode of Buffy, I gift myself with an extra hour. Yes.. I know I have problems.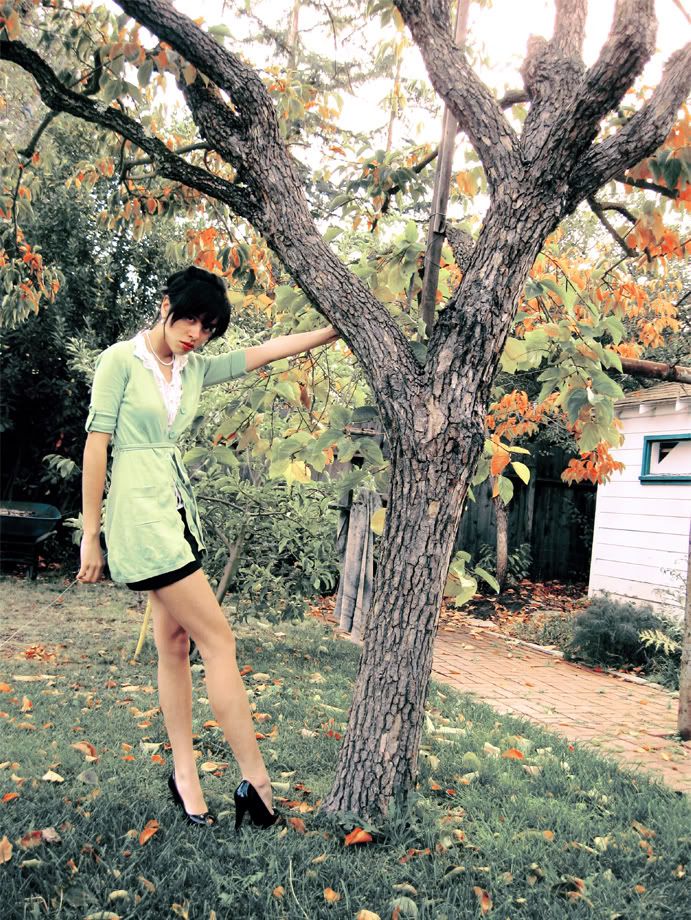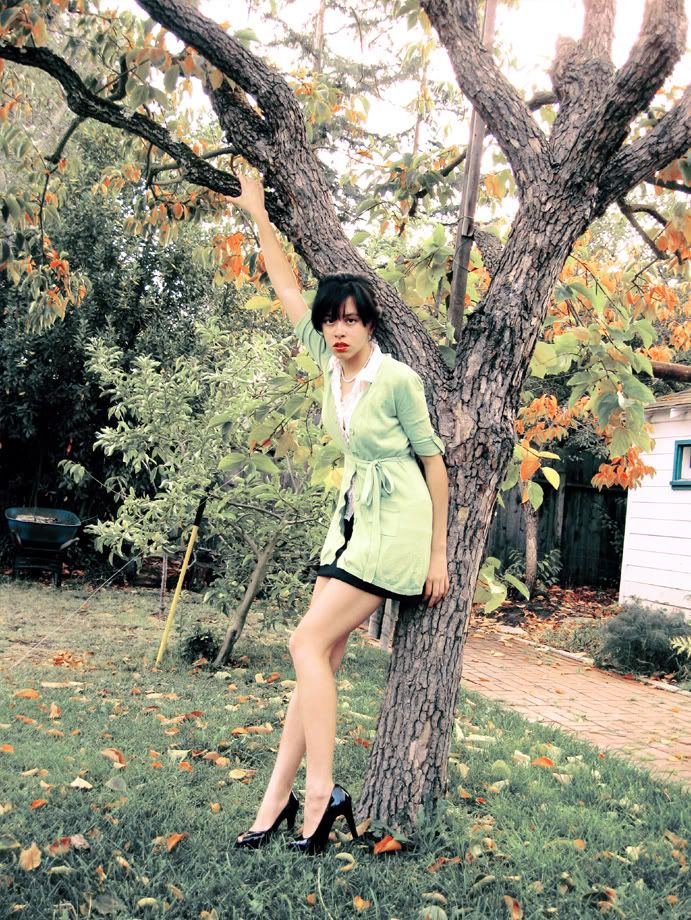 [sweater thrifted, skirt Express, top Charlotte Russe, shoes Nine West]
Also, GASP no headband? I know I know. I surprised myself as well.
Also, if the boyfriend wants brownies tomorrow, he should probably stop thinking he is hilarious when he calls me just to spoil this week's eliminee on America's Next Top Model.