I'm finally learning how to sew properly! Meaning using a sewing machine! It's about time.
I spent today eating trader joe's oatmeal and working on the boyfriend's birthday pressie. Eee!
I also found the most magnificently soft felt capelet the other day. I've sort of always had an obsession with capes. I blame it on Lord of the Rings.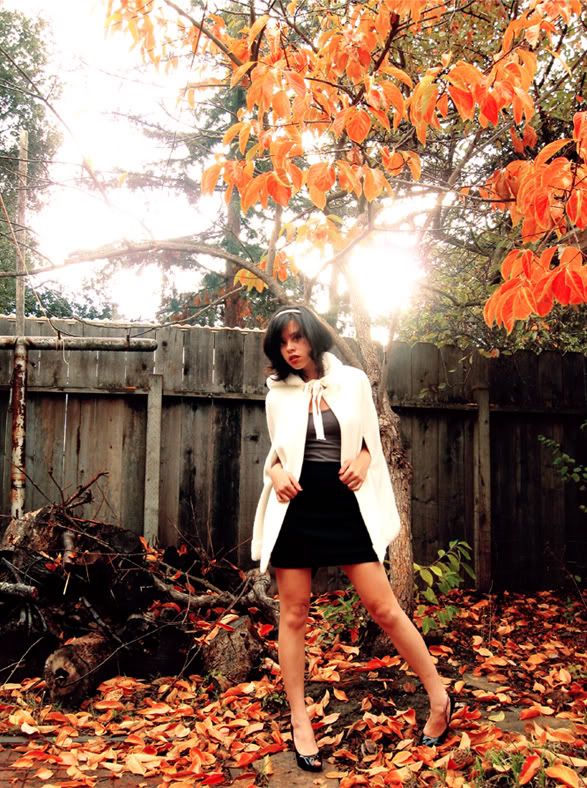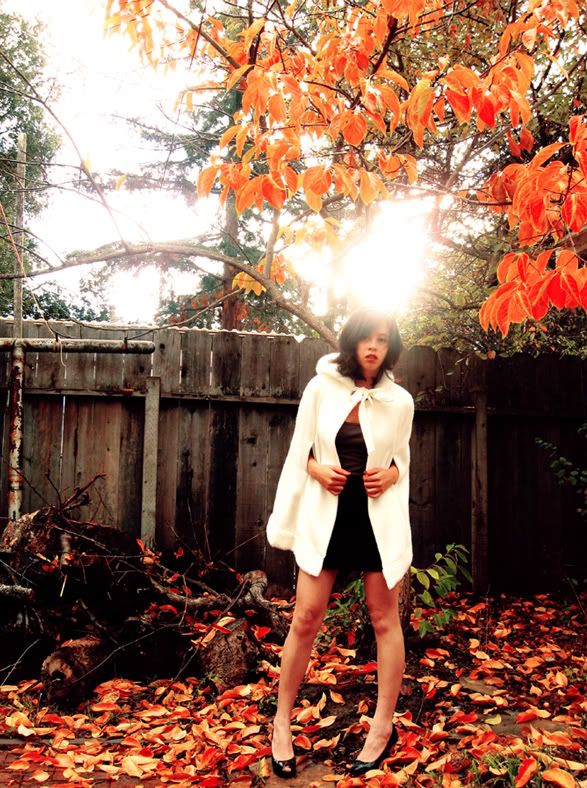 [capelet jacket thrifted, skirt bebe, tank top rubbish, shoes nine west]