FALL IS HERE!
I woke up in the middle of the night and proceeded to be very confused about why it was so loud outside. And then I realized it was raining, proceeded to flip out because I thought I left my pumps in the backyard and ran outside. (Pumps were safely in my closet.) But that gave me an excuse to frolick and then run back into the comfort of my bed.
I didn't realize how much I've been waiting for cold weather to come back. (In a week I will be complaining about how much I miss the sun.) Tights, scarves, jackets, legwarmers squee!
This morning/afternoon was glorious. It kept raining for short bursts and then the sun would come back. Perfect for photoshooting, no? (I cannot wait to do a photoshoot in the pelting rain. Squee.)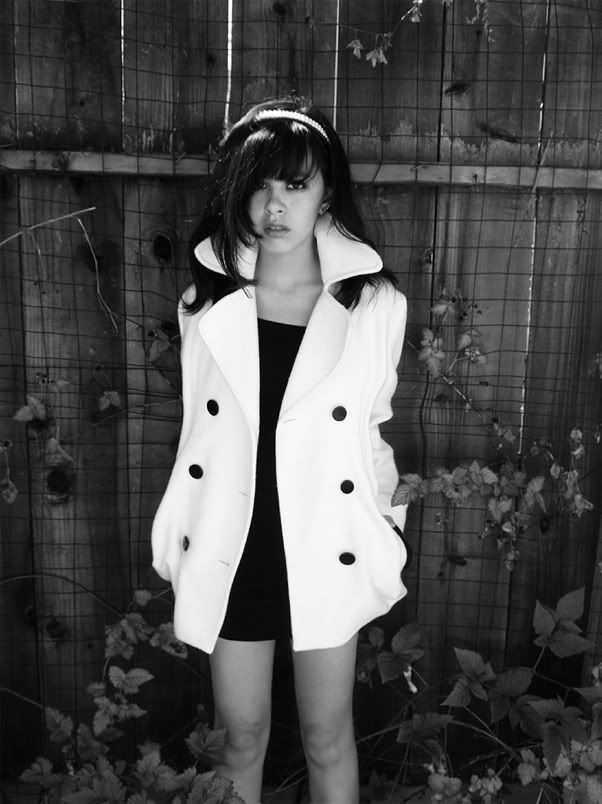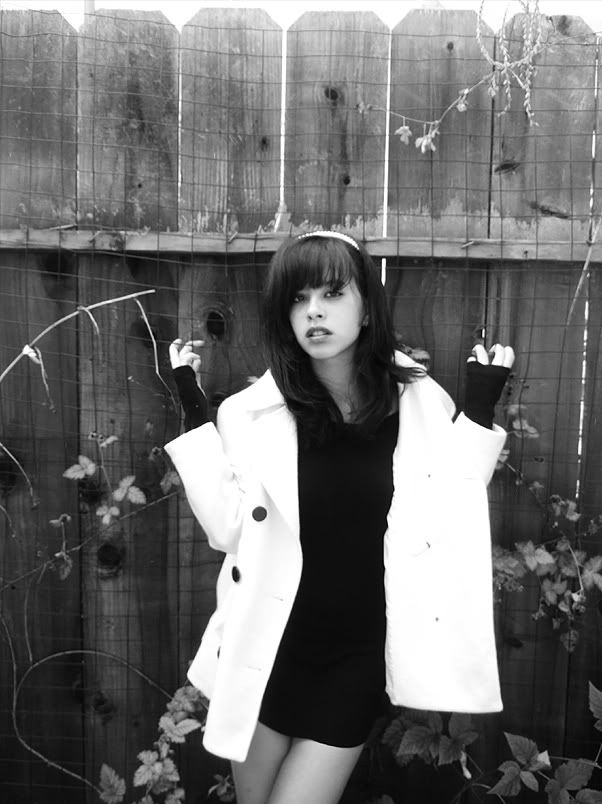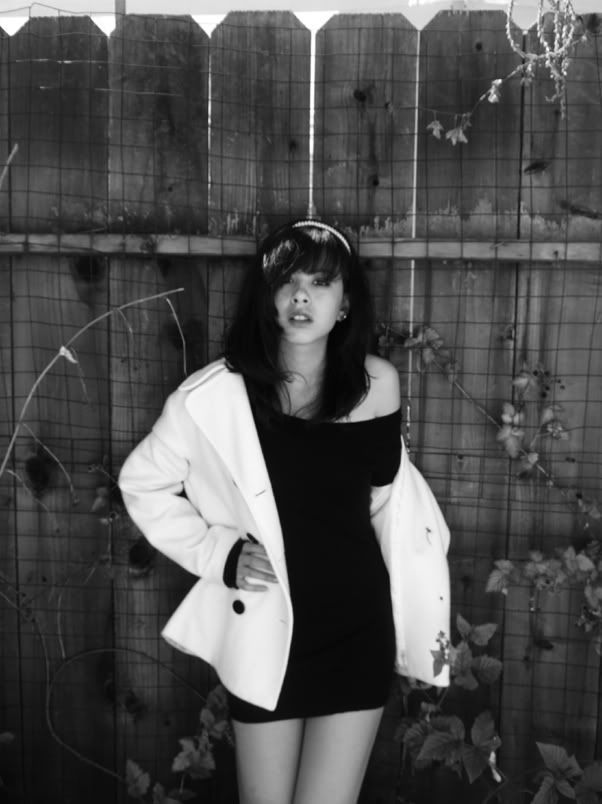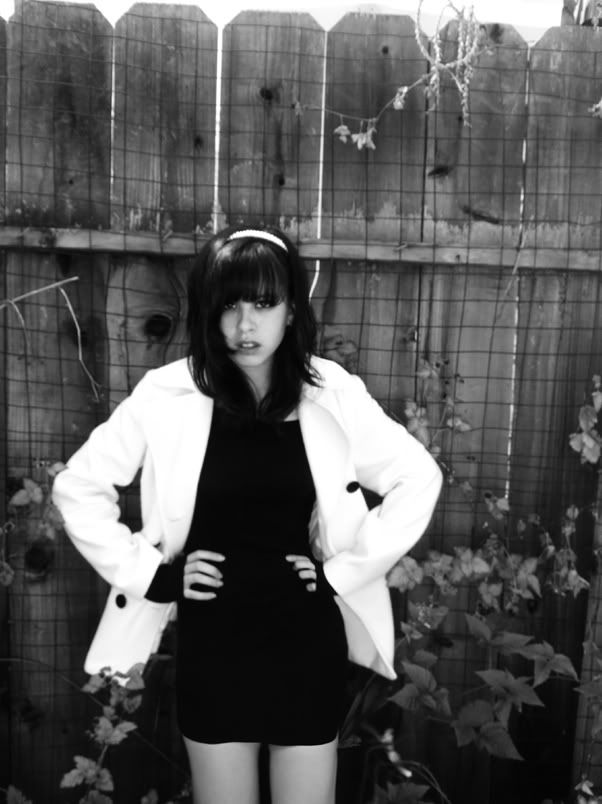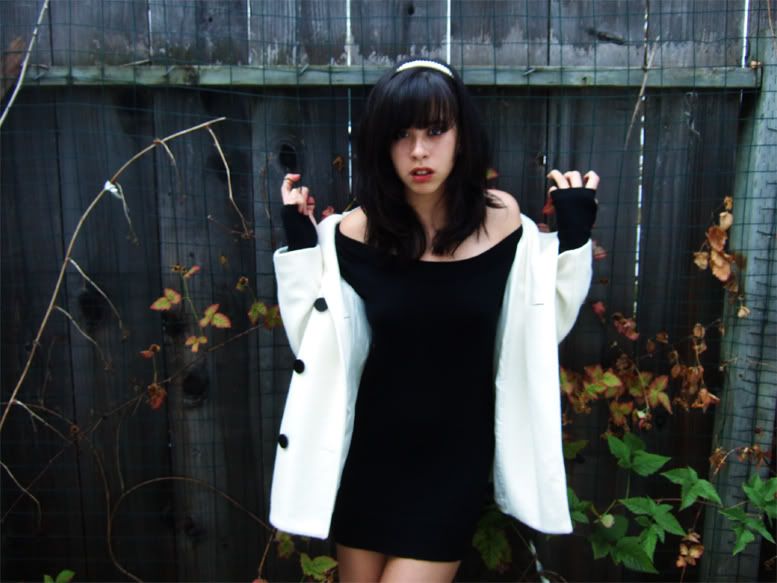 coat- great-grandma's
sweaterdresswornasskankytop:] -Nordstrom
I. Want. To. Marry. This. Coat. And have little half-human half-coat babies with it. It's ridiculously over-sized. It's bright white with amazingly huge black buttons. It's heavy. And I love it.