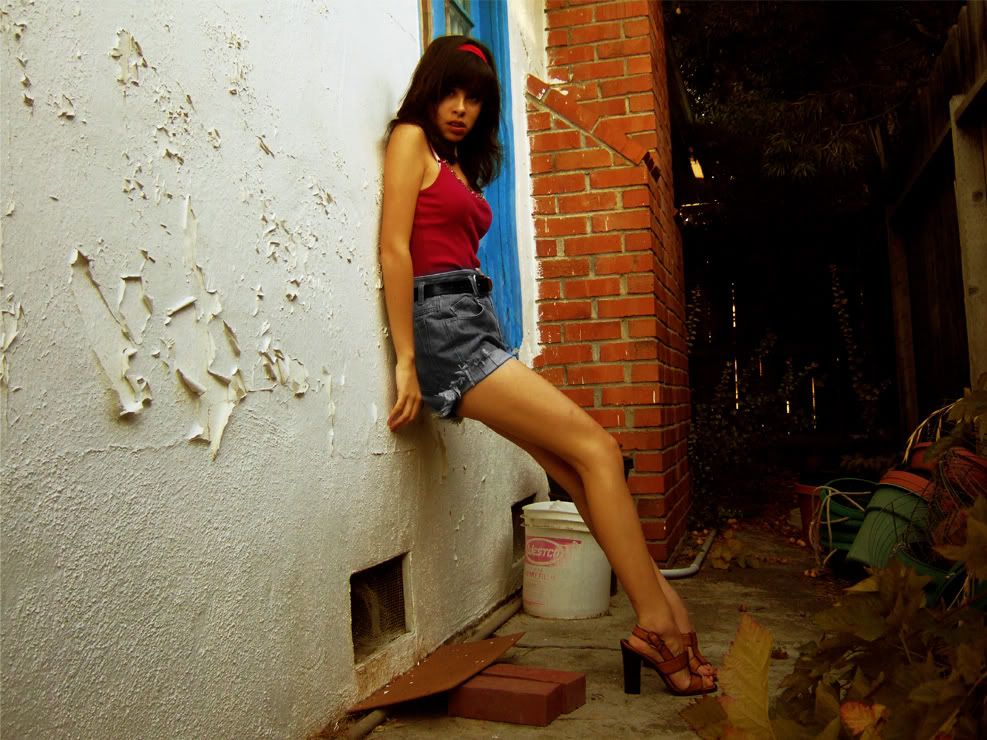 [clickyforsemigoodqualityversion!]
Is it just me being silly and overanalytical or is this picture totally symbolic. Light vs Dark. Good vs Evil. The crumbling of society. Society vs Nature.
Hee. I blame annotating 98 pages of The Scarlet Letter. (I kind of hate this book.)
shirt: Don't actually remember.
shorts: I lied. I yoinked these from my mother too. Back from her college days. They are actually disgusting. And of course that means I love them.
belt: thrifted
shoes: BCBG