What. The. Hell.
Just looked at the 10 day weather forecast. It's going to be in the 80s. Lower lip is definitely trembling. Sigh.
This bipolar weather is actually quite fitting with my mood. Yay for parallels?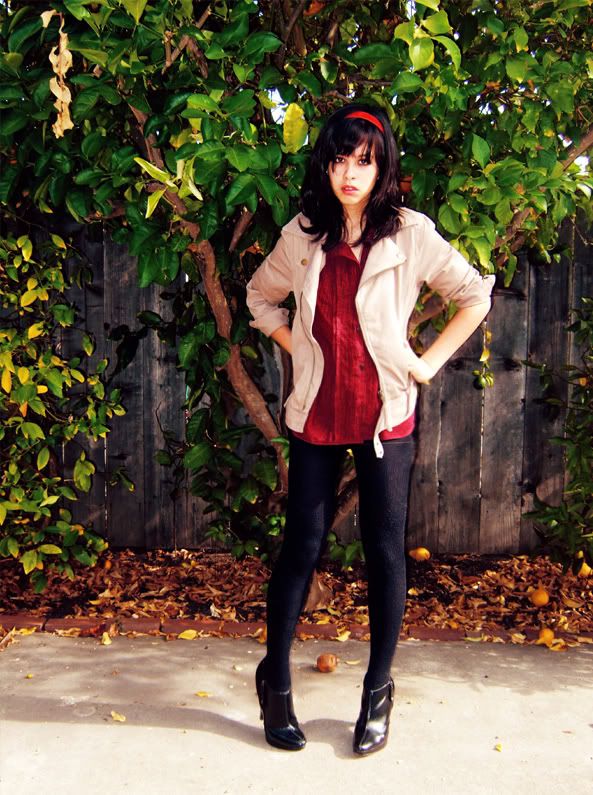 shirt: yoinked (legal stealing!) from my mother, I'm pretty sure she made it cause it's super uneven on both sides. So comfortable. Yay for the one piece of clothing of my mother's that I would actually wear.
thick knit tights: totally forgot. Super comfy.
jacket: thrifted. I absolutely love the cut of the jacket. The huge collars button down and stay put!
shoes: isaac mizrahi