I'm baaaackkkk. Did you miss me? Of course you did.
So I decided it was time to finally whip out the camera and see what the big deal was. Yeah. I don't like instruction manuals. They are sort of boring. So I just looked up where the selftimer was and decided that was enough learning for today.
Let me apologize for how horrible the pictures are. I seriously had five minutes to do it before the rain started and therefore no time for hair fixing and no time to hide the bags under my eyes from insomnia of all this week. So yes, I realize how ridiculous I look.
Thank god it's Friday.
Ah yes, happy halloweeeeen.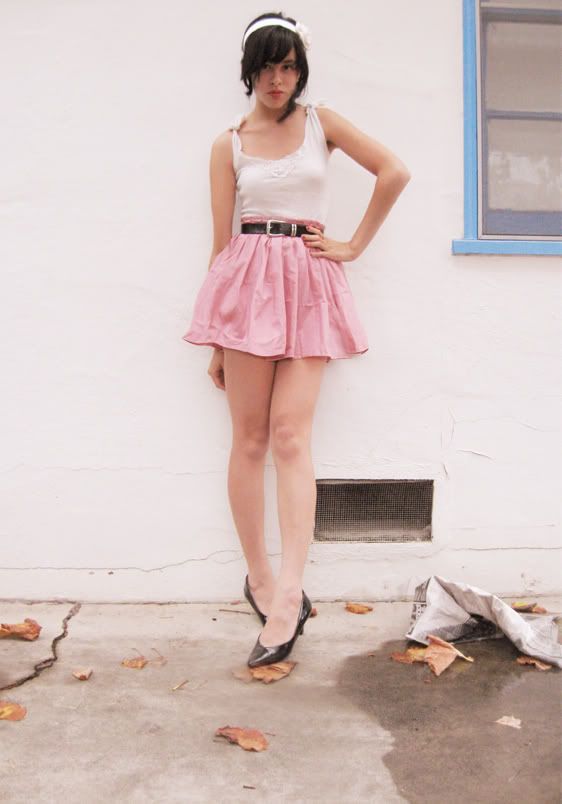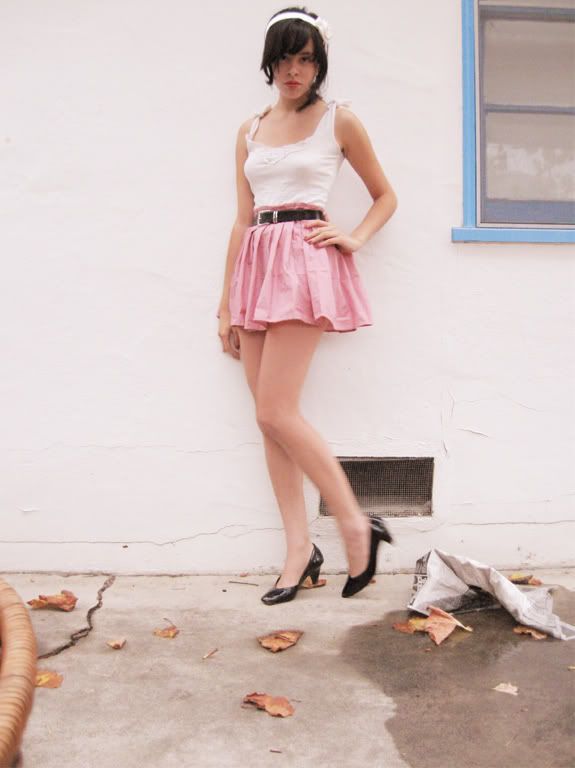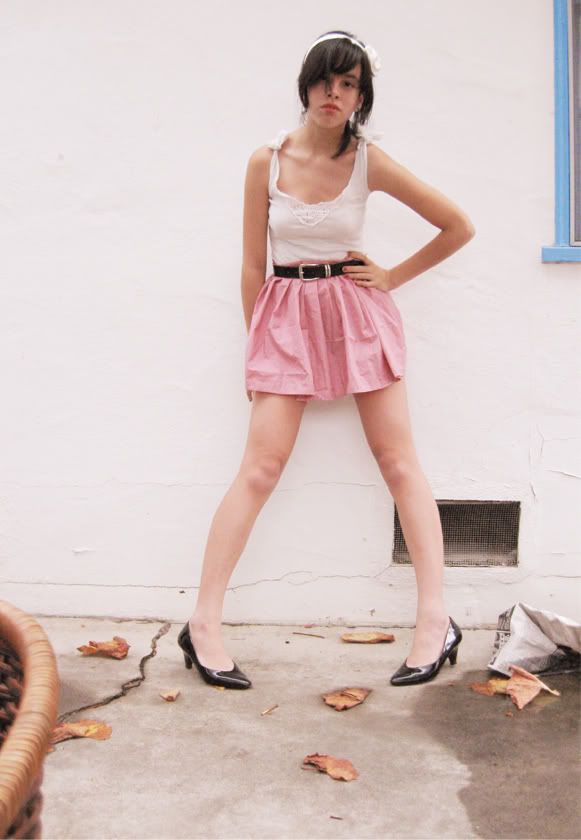 headband made by anan, skirt made by anan, top cut apart/retied by anan, belt thrifted